Reigning world champions take the top of the podium in Abu Dhabi
HIGHLIGHTS
– Lack of wind meant no racing on the final day- Reigning world champions take the top of the podium in Abu Dhabi
– Paula Novotna wins the women's fleet
– Mathis Ghio wins the men's fleet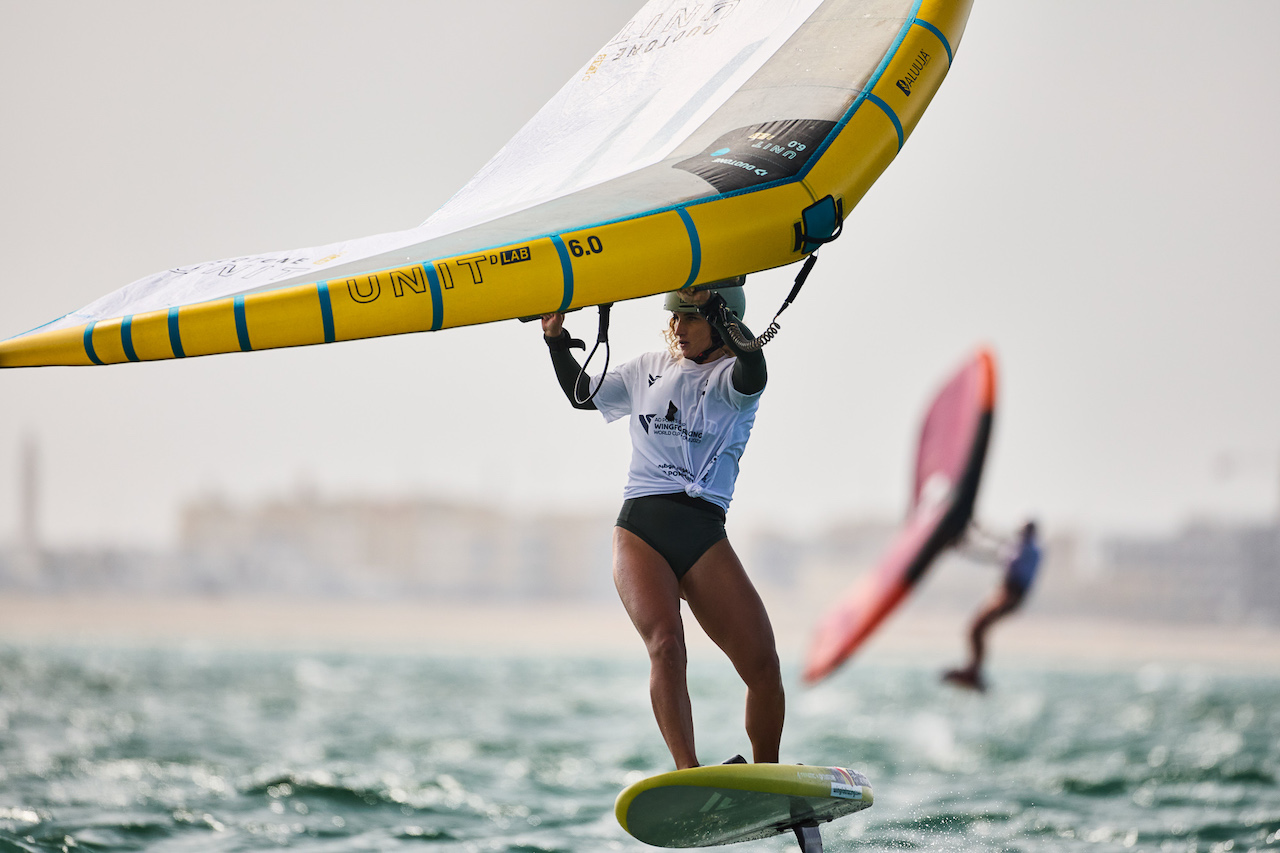 © IWSA/ Robert Hajduk: Paula Novotna is working on improving her racing skills
After three intense days of competition, the Ad Ports Group Wingfoil Racing World Cup Abu Dhabi concluded with no racing on the final day due to a lack of wind.
So the wearers of the yellow bibs, Paula Novotna (CZE) and Mathis Ghio (FRA), won the women's and men's titles respectively. The 2022 World Champions continue to set the pace in this rapidly developing sport, although both riders know that their advantage is diminishing. The performance gap is closing as the rest of the fleet continues to make rapid improvements.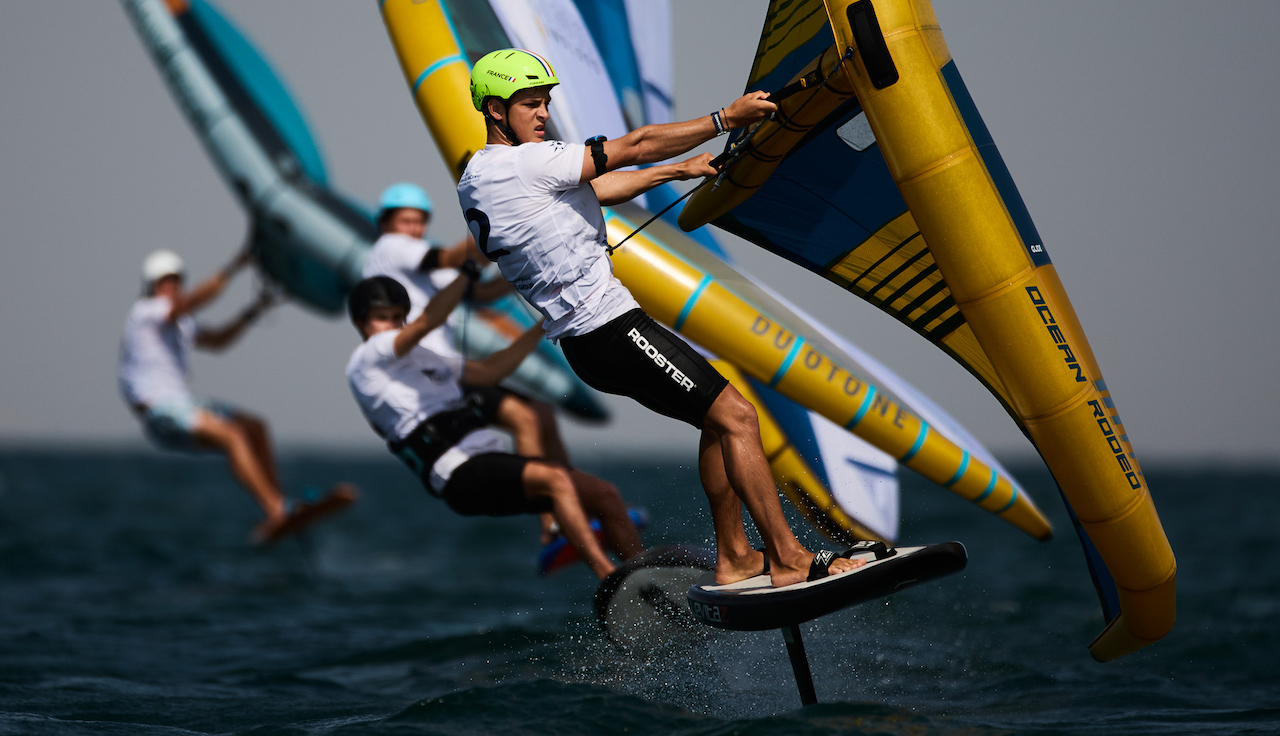 © IWSA/ Robert Hajduk: Mathis Ghio is not winning by much from the chasing pack
THE GAP IS CLOSING
Ghio had been looking forward to competing on the final day in the innovative Medal Series format which has already been successfully pioneered in the world of kitefoil racing. "It's frustrating not to make this last race in the Medal Series. It would have been exciting. But anyway, I'm super stoked to win in Abu Dhabi at the first big event of the season."
The Frenchman admitted that winning is getting harder as the level of his rivals continues to increase. "Looking back to 12 months ago, the level is so much higher, both the equipment and the techniques. Tacking on small foils was not possible a year ago, but the whole fleet is making big improvements which is exciting to see."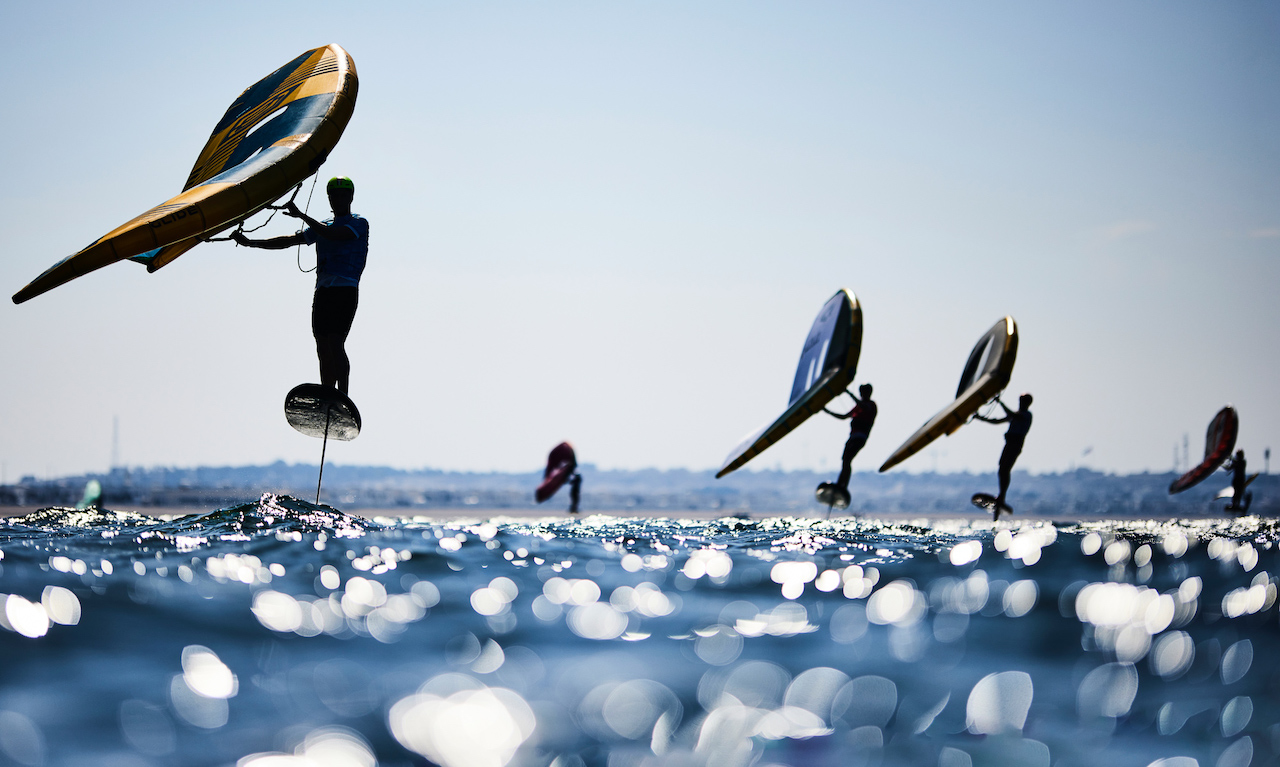 © IWSA/ Robert Hajduk: Sparkling conditions earlier in the week
Luca Franchi (ITA) had won the yellow leader's bib for the first part of the week but ended up second overall with Mateo Dussarps (FRA) in third.
RAW SKILLS NO LONGER SUFFICIENT
Paula Novotna has been relying on her raw wingfoiling skills and pure speed to keep her ahead of the pack. Now that other riders like Karolina Kluszczynska (POL) and Orane Ceris (FRA) are starting to beat the Czech rider, Novotna is having to focus on new skills. "I need to dedicate more time to racing," said Novotna, also the reigning freestyle wingfoil world champion. 
"I don't have much background in racing. I can just go very fast and that's my advantage because I spend a lot of time on the water and I think that I have a lot of experience of being on the foil. But I am missing the experience of racing. I'm missing the tactics, I'm missing all the strategies and these are things that I need to learn.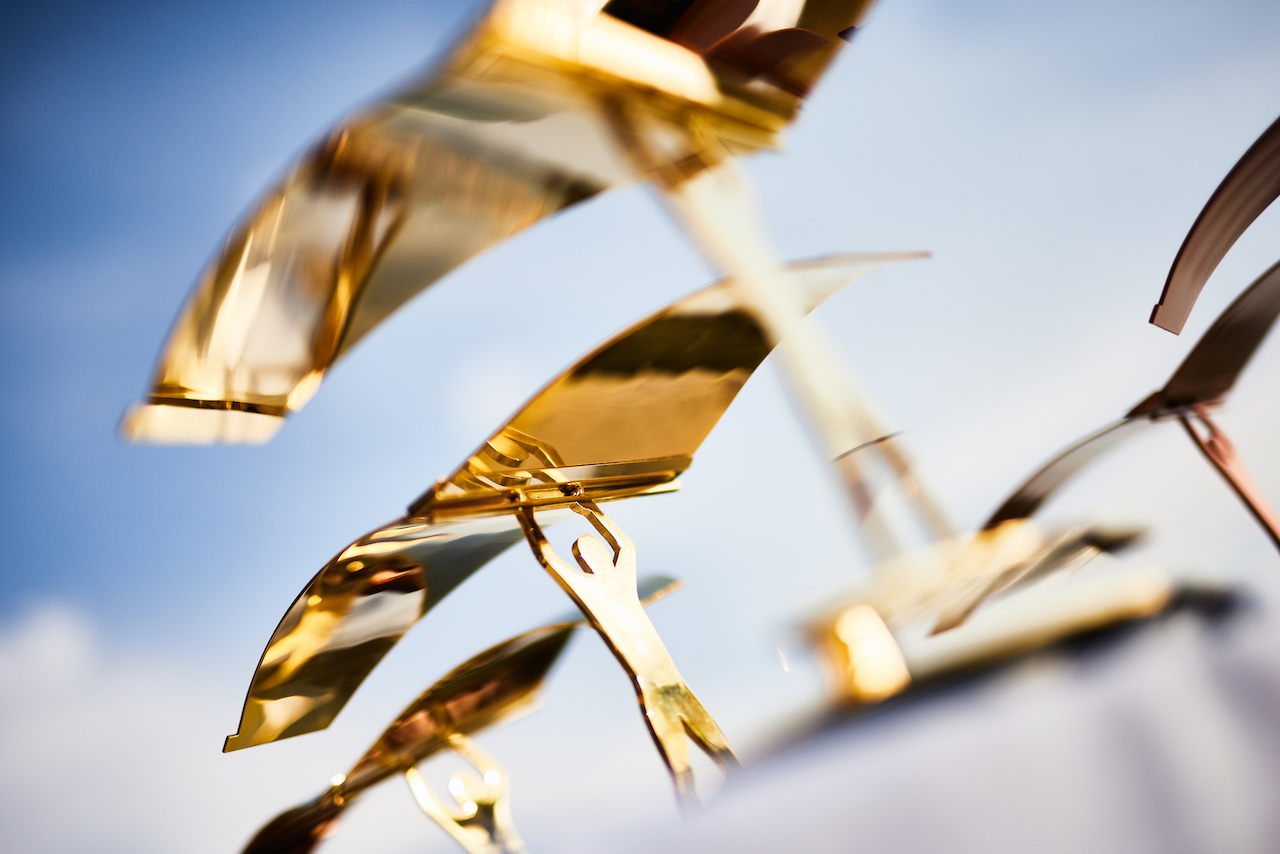 © IWSA/ Robert Hajduk: The winners' trophies
"But this week I am very happy that I have improved my upwind skills. This has been a weak point for me, and sailing in light winds has also not been my strong side. So I'm very proud that I managed to win this event." Kluszczynska, competing at her first wingfoil racing event, was second and Ceris third overall.
WINGFOIL RACING ON AN UPWARD CURVE
After three days of great racing out of Al Mirfa beach, the fleet of international riders have learned a lot about what it takes to complete around a variety of race courses in light winds. It was a spectacular way for this new sport to make its competitive debut in the UAE.
  
© IWSA/ Robert Hajduk: The prizegiving and closing ceremony
The next time the wingfoil fleet meets for a World Cup will be in Campione, Lake Garda, in early June. The event is also a qualifier for the ANOC Beach Games, which takes place in Bali later this summer. Wingfoil racing continues to go from strength to strength as its appeal goes increasingly global.

For full results and more detail about the event, go to https://wingfoilracing.com/2023worldcupabudhabi
written by Andy Rice, event reporter
RESULTS
Men
1.Mathis Ghio FRA13.5p
2.Luca Franchi ITA23p
3.Mateo Dussarps FRA23p
Women
1.Paula Novotna CZE16p
2.Karolina Kluszczynska POL22p
3.Orane Ceris FRA32p
More From This Category
With Dave…Tyburski! Facebook Comments Box